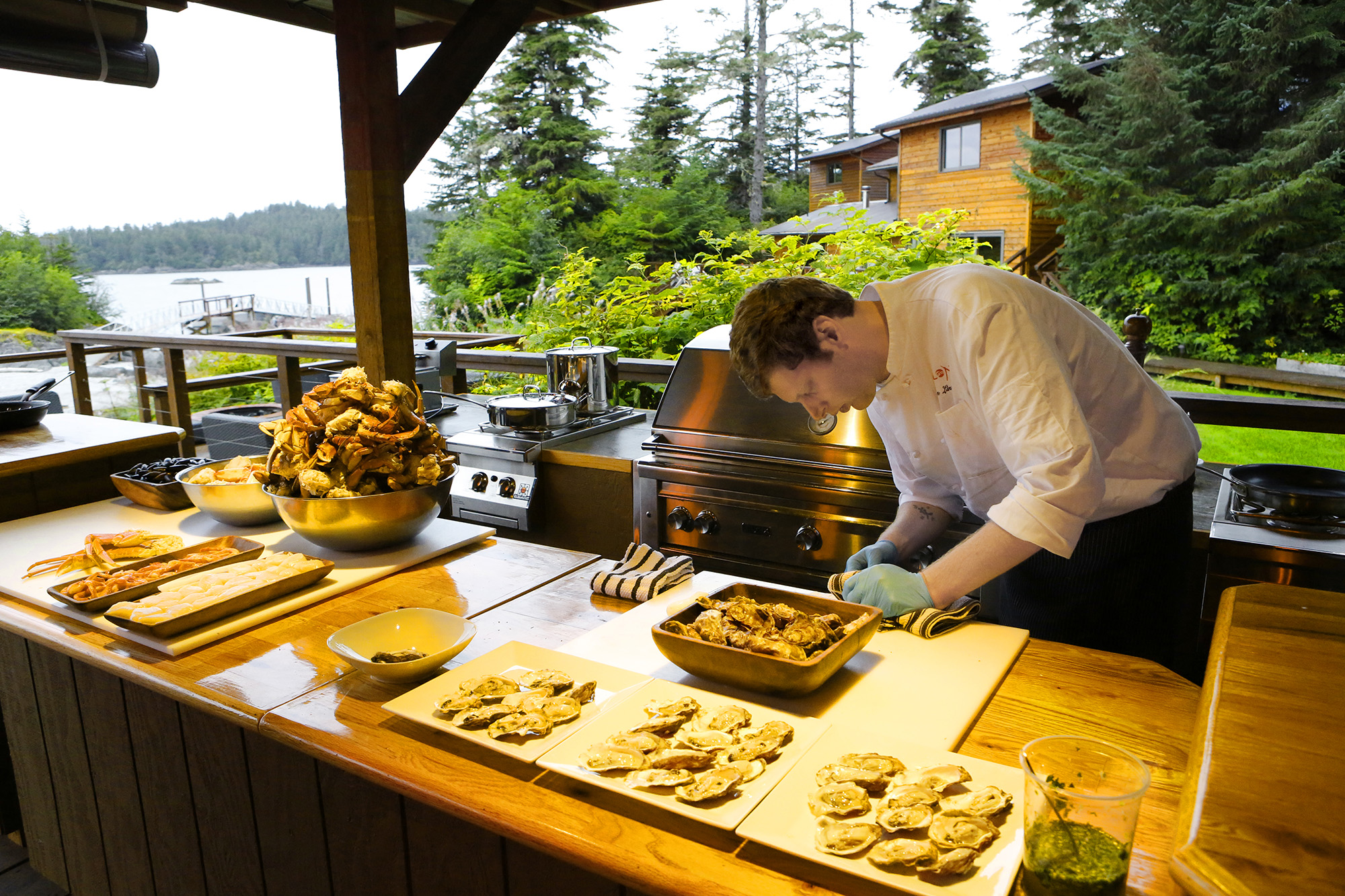 When you combine Alaska, Alaska Fishing, Alaska Beauty, with James Beard Award Winning Chefs, Michelin Star Chefs and Talon Lodge's Gourmet Chefs, then you have a recipe for memories that will last a lifetime.
This is exactly what has been created at Talon Lodge & Spa.
The open-air Show Kitchen is located next to the Talon Lodge Beach Bar and provides guests with a culinary experience that cannot be found elsewhere in the Pacific Northwest.This is where appetizers are created in front of you eyes.  This is where nightly cooking demonstrations are presented.  This is where great chefs from around the world share their secrets with Talon Lodge guests.
In 2018, our chef team is preparing a cooking class agenda for our guests who do not want to fish or want to stay back at the lodge for a day.  This activity will include the proper preparation of Alaska Salmon or Alaska Halibut.  The instruction will allow guests to prepare their own meals, under the watchful eyes of our chef team.
Alaska's best salmon fishing is combined with the number 1 rated Alaska adventure resort and Alaska's finest culinary experience.
There is nothing like Talon Lodge, and there is nothing like the Talon Lodge Show Kitchen!